All advantages at a glance
Consult the return, spread, composition and details of your portfolio
Combine different portfolios for a consolidated view
Use Delen Family Services for an overview of all your wealth components
Add documents to your digital archive
Contact your relationship manager quickly, easily and securely
Remote signing for documents such as a credit, account opening or management agreement
How to
Download the app from the App store or the Google Play Store.
Register your device using your username (e.g. ab123456) and your digipass. You only have to do this at the very first registration.
Choose a PIN and activate Touch ID or Face ID.
You are now registered ! From now on, all you have to do is log in with your PIN, Touch ID or Face ID.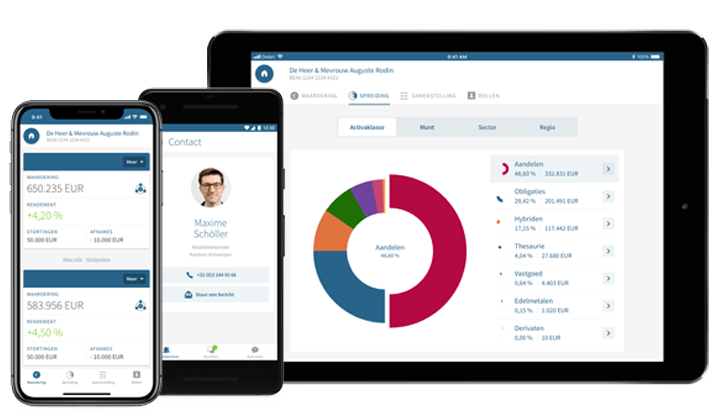 Click on the Login button on the top right corner of the page.


Log in. Thanks to itsme® or telephone verification, you can do this very easily without a digipass. Prefer a digipass? Then have your user name (e.g.: ab123456), mobile phone number or e-mail address - and your digipass of course - ready. Follow the on-screen instructions.


You are now logged on to Delen OnLine.


Important! To log on to Delen OnLine, you always need your smartphone or your digipass.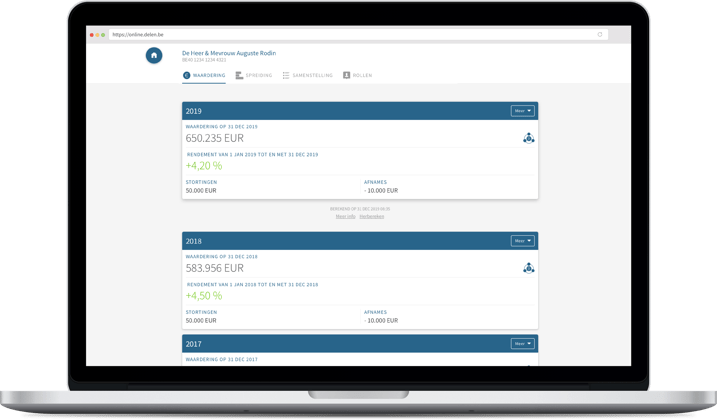 Delen OnLine and the Delen app are very easy to use. Both digital solutions are a wealth of information: the composition of your portfolio, the returns, access to market information and even a digital archive for all your important documents.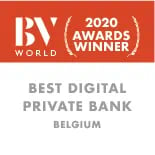 Delen Private Bank has been voted
Best Digital Private Bank Belgium 2020